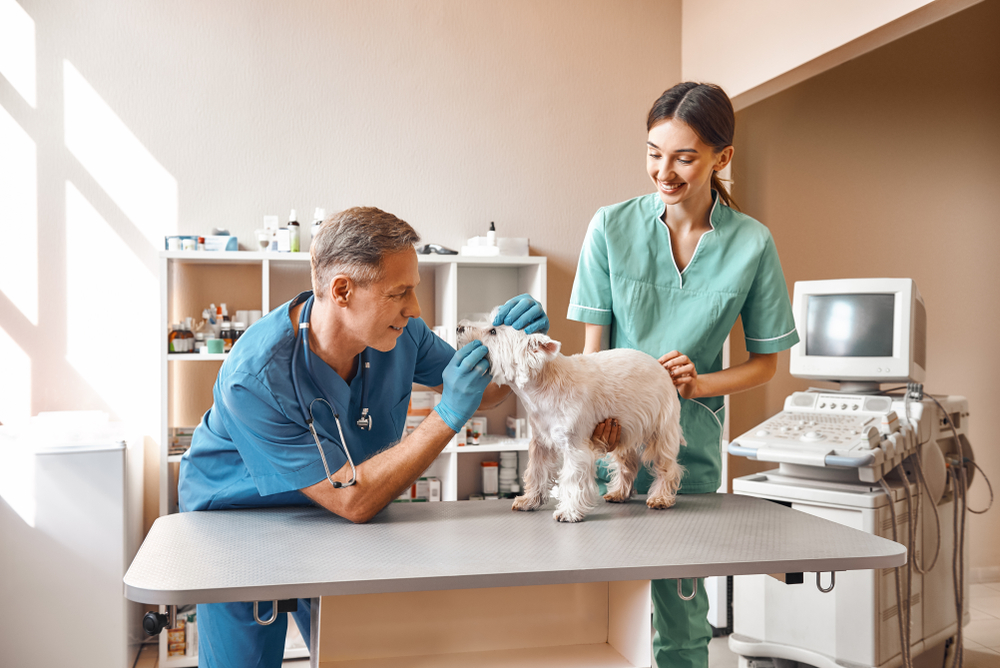 December 13, 2022 5:04 pm
Leave your thoughts
Taking care of pets can be a lot of work, but it's easier when you have a vet you can trust to help you. If you have pets you want to keep healthy, you need to make sure you have a vet you can call or schedule an appointment with if you notice signs of an illness or injury. If you're looking for tips on how to find a good vet, here's some advice to help you out.
Experience
When you're trying to find the best vet, looking for an experienced vet is a good place to start. Vets who are fresh out of school can also take great care of your pets, but experienced vets have typically dealt with a wider selection and animals and a more diverse range of illnesses and conditions. Most vets can do a pretty good job when it comes to dogs and cats, but an experienced vet is more likely to have experience with snakes, farm animals, and some other less common pets and livestock.
Recommendations
If you know somebody who has pets, ask them which vet they take their pets to. Referrals from friends are always a good way to find reputable businesses in your area, whether you're getting a haircut or looking for a vet to take your dog to. You can even ask coworkers or regular customers you see at work about the vets they've taken their pets to. Lots of people have pets, so chances are you'll have an easy time figuring out which vets people like and which ones they don't recommend.
Reviews
You don't want to base your entire decision on internet reviews but looking at reviews is a good way to determine which vets people like and which ones you should avoid. Googling a veterinary office in your area will typically bring up a rating between one and five stars on Google, and you can also look vets up on various websites to see their ratings. Take some time to read through these reviews to make sure the complaints customers have to apply to you. Generally speaking, you want to stick with the four- and five-star vets.
Specialization
Different vets specialize in different things, so consider looking for a vet that specializes in treating the types of pets you have. If you have livestock, look for a vet that specializes in treating farm animals. There are also vets that specialize in treating fish, reptiles, and several other types of animals. Finding a specialized vet is a simple trick if you want to know how to find a good vet.
Services Offered
You need to take your pet to a vet that offers all the services you need, so browse websites before you schedule an appointment with a vet. Most veterinary clinic websites will have a list of the services that vet offers, so you can figure out which vets offer the specific services you need. Some vets may not be able to perform certain types of imaging and blood tests, so it's important to take your time to find a vet that suits your needs.
Pricing & Fees
Veterinary services aren't cheap, but that doesn't mean you should pay a fortune just to keep your pets healthy. When you're looking for a vet, take a moment to figure out the basics in terms of pricing and fees. Most vets will tell you how much various services cost, and you can ask about any additional fees that may come with those services. You can also talk to your vet about payment options, including which payment methods are accepted and whether or not payment plans are an option.
Hours
You never know when you'll have to take your pet to the vet, so it's nice to have a vet that offers somewhat flexible hours. There's nothing wrong with a vet who wants to work a simple 8-5 shift but finding a vet with expanded hours can give you more flexibility when it comes to taking care of your pet. Checking the hours of some of your local vets can help you make a final decision.
Schedule an Appointment Today
Taking your pet to the vet is an important part of keeping them happy and healthy. If your pet isn't feeling well or hasn't had a checkup in a while, schedule an appointment with Rolling Plains today.
Categorised in: How to Become Great Pet Owners, Uncategorized
This post was written by Writer