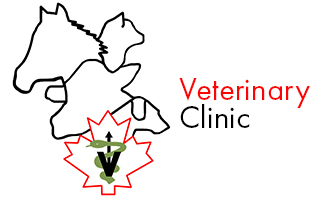 Carman Vet Clinic is proud to provide the area's most comprehensive veterinary care to pets and their owners in the Carman, MB community. From dogs and cats to horses and cattle, we offer a full-service solution for the medical, dental, and surgical care of your pets and livestock. Whether Our experienced team is available both at our clinic in Carman, MB or at your farm or ranch if needed. 24-hour service is available as well. We also provide a selection of pet food, pharmaceuticals, nutraceuticals, shampoos, and other products for your pet at our location.
Few veterinary clinics are able to manage the unique needs of both house pets like cats and dogs as well as the specialized care of horses, beef and dairy cattle, sheep, goats and other livestock. Carman Vet Clinic is able to oversee all aspects of your pet's care, whether routine, preventative care or the diagnosis and treatment of emergent or chronic conditions.
Access to in-house diagnostic technology like endoscopy, ultrasound, digital x-ray and blood testing as well as same day lab results mean that your pet will receive the quickest, most efficient diagnosis and treatment possible.
Regardless of your pet's specific needs, we are committed to serving the Carman, MB area with state-of-the-art veterinary dental, medical and surgical care. Contact us today to schedule an appointment or to inquire about a farm call.
Now offering in-house X-ray services.
| | |
| --- | --- |
| Monday | 9 AM – 5 PM |
| Tuesday | 9 AM – 5 PM |
| Wednesday | 9 AM – 5 PM |
| Thursday | 9 AM – 5 PM |
| Friday | 9 AM – 5 PM |
| Saturday | Closed |
| Sunday | Closed |
* Please have your dog on a leash or your cat in a carrier when coming for your appointment.
* For pets having surgery, drop off is between 8:45 and 9 am.