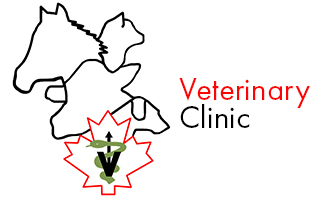 Pets rely on their human caretakers to keep them feeling their best. At St. Claude Veterinary Clinic, we're proud to be the area's trusted providers of care for a wide variety of pets and livestock both large and small. The team of professionals at St. Claude Veterinary Clinic is able to offer a large range of services including both medical and surgical procedures as well as routine, preventative, urgent, and emergent care. As a truly full-service hospital, we're even able to provide complete dental and surgical care, as well as lab testing with same-day results.
From puppy and kitten well visits, vaccinations and dental care; to serious illness and end-of-life care, St. Claude Veterinary Clinic provides complete care for your small animals at every life stage. Thanks to advanced diagnostic technology like endoscopy, ultrasound, digital x-ray and blood testing available in-clinic, we are able to diagnose and treat your pet quickly and effectively.
The large animal vets at St. Claude Veterinary Clinic are available to provide a wide range of services both in-clinic or at your farm or ranch. With fully-equipped trucks for farm calls and specialized facilities in-clinic including cattle squeeze chutes, standing stocks, box stalls and outdoor pens; we are without a doubt the area's trusted provider of comprehensive large animal care. Whether your horses or livestock are in need of routine care like Coggins testing, dental work, and vaccinations or advanced imaging, surgical procedures, or reproductive care; our team of large animal veterinarians and technicians are only a call away.
We also offer a full selection of products, pharmaceuticals, and nutraceuticals as well as pet food, treats, shampoos and conditioners, leashes, collars, and more at our clinic. Contact us today to schedule an appointment, or to inquire about our services. St. Claude Veterinary Clinic can't wait to help!
| | |
| --- | --- |
| Monday | 8:30 AM – 5:30 PM |
| Tuesday | 8:30 AM – 5:30 PM |
| Wednesday | 8:30 AM – 5:30 PM |
| Thursday | 8:30 AM – 5:30 PM |
| Friday | 8:30 AM – 5:30 PM |
| Saturday | Closed |
| Sunday | Closed |
* Please have your dog on a leash or your cat in a carrier when coming
for your appointment.
* For pets having surgery, drop off is between 8:45 and 9 am.