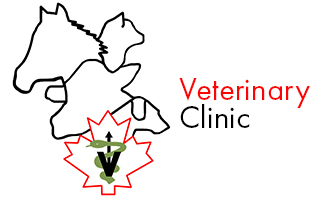 South Central Veterinary Clinic is proud to be the Notre Dame de Lourdes, MB area's premier destination for full service veterinary care for pets and livestock large and small. We provide a complete array of medical, surgical and dental care to a variety of animals from cats, dogs, and other household pets; to dairy and beef cattle, horses, sheep, goats and more. With both in-clinic service and on-farm services available, our highly trained veterinarians and technicians are never far, and are only a call away. 24 hour emergency service is available.
Your pets are members of your family, and at South Central Veterinary Clinic, we treat them like members of our family as well. Your pet will enjoy a relaxed, comforting visit with their veterinarian, and be treated using state-of-the-art technology and diagnostics. Our clinic is home to an on-site pharmacy, making it easier than ever for your pet to get the medication they need.
Two fully equipped trucks are standing by for farm calls when your large animals are in need of veterinary care. We're available for routine vaccinations, dental work and herd health checks as well as for reproductive care and emergencies for horses, cattle and other livestock. Facilities are available to handle visits from your large animals with trailer parking, cattle squeeze chutes, box stalls, outdoor pens, standing stocks, and more.
Contact us today to schedule an appointment with the vets at Notre Dame Veterinary Clinic. We are always accepting new patients, and we look forward to serving you and your pets.
| | |
| --- | --- |
| Monday | 9:00 AM – 5:00 PM |
| Tuesday | 9:00 AM – 5:00 PM |
| Wednesday | 9:00 AM – 5:00 PM |
| Thursday | 9:00 AM – 5:00 PM |
| Friday | 9:00 AM – 5:00 PM |
| Saturday | Closed |
| Sunday | Closed |
* Please have your dog on a leash or your cat in a carrier when coming for your appointment.
* For pets having surgery, drop off is between 8:45 and 9 am.