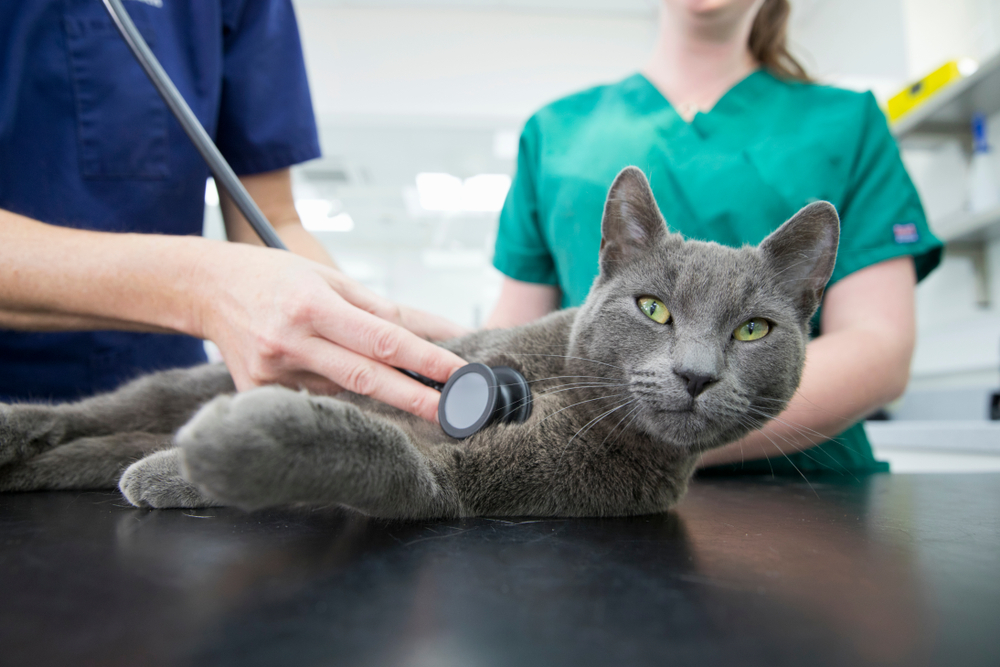 April 7, 2023 12:41 am
Leave your thoughts
Having pets means it's your responsibility to ensure they're getting the care they need, which means regular vet trips. Unfortunately, it's not always easy to find a vet in your area — especially if you're looking for an experienced vet with great reviews. Finding a vet can be even tougher if you're not in a highly populated area.
So, why is it so hard to find a vet nowadays? And what can you do to find the right vet for your furry friend? Keep reading to learn more about why it's so hard to find a vet.
Staffing
Staffing is one of the biggest issues when looking for a vet. Veterinary offices can only take on as much work as the staff can handle, and hiring several vets, specialists, and surgeons costs a lot of money. Not only that, but the constant evolution of technology has made it so that animal clinics need to spend a lot of money to keep up with the latest tech.
One of the biggest issues with properly staffing an animal clinic is that the volume of appointments can vary so much. It's hard for a clinic to hire several vets and specialists because they don't know when that additional staff will be necessary. Sometimes, a vet might get several calls daily, but there are also slow days, weeks, and months. During slow periods, hiring extra staff means animal clinics lose out on even more money. This is an especially big problem for smaller vets that can't afford the increased overhead.
Supplies
As much as staffing is a major issue for animal clinics nationwide, there are also supply shortages in many industries. These supply shortages may occur for several reasons, and one change in the supply chain can impact the availability of supplies for months or even years. Medical supplies are especially tricky because of the recent pandemic, which led to a shortage of various supplies used in hospitals and doctor's offices. Many of those supplies are also used by vets, so those shortages have significantly affected how hard it is to find a vet.
Equipment
As mentioned before, equipment costs are one of the biggest obstacles animal clinics face regarding finances. Veterinary treatment used to be fairly straightforward but advances in technology allow vets to run more comprehensive tests to help you figure out what's wrong with your pet. Unfortunately, the diagnostics and treatment equipment that vets use can be very expensive, with some of the more expensive pieces of equipment costing tens of thousands of dollars.
Equipment costs aren't typically an issue for larger vet practices, but it can be hard for vets in many areas to access this expensive equipment. Even if a vet can afford to invest in all the latest equipment, they have to decide if the upfront cost of that equipment is worth the return they'll see from it. From a business standpoint, that's a tough decision to make.
The COVID Pandemic
While the height of the COVID pandemic becomes an increasingly distant memory with each passing day, the effects of the pandemic are still visible in many industries and areas of life. For example, the COVID pandemic played a huge role in disrupting the supply chain and making it more difficult for vets to get the equipment they needed. The biggest effect, however, was that people couldn't take their pets to the vet for extended periods because vets couldn't accept appointments. Once vets were open again and people could schedule appointments, they were flooded with calls because pets everywhere needed annual checkups, diagnoses, medication, and other treatments. As we get further away from the height of the pandemic and the queue clears up, finding available vet appointments becomes easier.
Telemedicine
If there's one thing that the COVID pandemic taught us, it's that many jobs can be done from home. In fact, COVID led to the popularization of telemedicine for pets, essentially scheduling and attending a vet appointment via your phone or computer. You can video chat with your vet about your dog's behavior and any symptoms they may be experiencing. You can even show your vet injuries and other visible signs of problems to get a second opinion.
Due to the increasing popularity of telemedicine for pets, some vets have reduced their staff size and switched to focusing on telemedicine. While telemedicine is helpful for many people, it's less comprehensive than an in-person visit.
Finding a Vet
You might be having a tough time finding an available vet appointment, but you still have plenty of options as a pet parent. For starters, ensure you're calling well in advance for annual checkups and other routine care. Generally speaking, vets prioritize sick or injured pets over pets needing a checkup, so you want to schedule checkups early.
If your vet offers online scheduling, you can look at their calendar to quickly find available appointments. Scheduling online saves you a lot of time compared to figuring out the best available time over the phone.
Schedule a Vet Appointment Today
At Rolling Plains Veterinary Corporation, we don't believe in making it difficult for pet parents to care for their pets. With three locations and a dedicated staff, we do our best to ensure we're always here for you and your pets. If you need to schedule an annual checkup or figure out what's wrong with your pet, call (204) 379-2374 to schedule an appointment today.
Categorised in: Veterinary
This post was written by Writer